Colman Coaching is a highly respected national provider of executive media training, business presentation coaching, and strategic communications. Over the last 18 years, C-level executives, public officials, best-selling authors and business people from almost every industry have benefited from Colman Coaching's personalized, dynamic, and challenging media interview and business presentation training.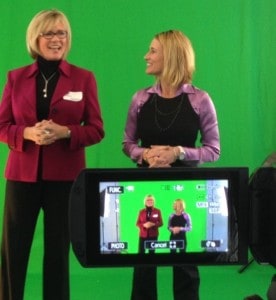 MEDIA TRAINING
Thank you for considering Colman Coaching as your on-camera and media coaches for your leaders and their teams.
We will ensure your selected leaders achieve the highest levels of media preparedness and speech fitness by focusing our efforts on the specific objectives of:
Speaking for articles for print news.
On-camera video communications.
Media interviews.
Our successful engagement plan goes beyond supporting a leader's realization of specific coaching goals; our engagement process cascades effects and creates positive change across your organization. Our involvement will:
Target improvement to meet the development needs of the individual and the strategic needs of the organization.
Lay the foundation for continued development for your team, with or without the partnership of a coach.
Spark continual improvement in your organization by adding value beyond the individual who experiences the coaching.
ESTABLISHING BUSINESS CASE AND DESIRED OUTCOMES FOR MEDIA TRAINING
These questions will help you understand the business case or return on investment, for media training and speech development:
What will be the positive differences in your organization at the conclusion of this project if it achieves it goals?
What are the negative consequences if you do nothing?
What are the negative consequence if this project fails (or what negative consequences have been realized by previous failed attempts)?
What will you be able to do that you can't do now?
What will be the impact on revenues (sales, profits, market share, etc.)?
What will be the difference for your reputation (image, standing, stature, etc.)?
What are the three greatest impacts of the results of this project's success?
What will your investors and potential investors reaction be to this success?
What will this mean to you personally?
What peripheral and secondary value will this project have?