Investor meetings are all about confidence.
Investor Days in particular, are one of the largest and most influential events that we can host and organize. They are also, arguably, one of the most overwhelming, as no business presentation has greater impact on a global scale than investor day.
For over 12 years Colman Coaching, has been preparing corporate teams for the 'big show' which is how successful executives view and prepare for investor day.
The big event begins with a powerful open from the CEO which we will help craft. In addition,we will serve as the producer/director of the show, coordinating all technical and audio visual elements and also aligning the executive team into a tight-knit cast of characters who maintain a common thread throughout the event and seamlessly throw content to one another as one cohesive team.
Whether you're objective is to deliver segment reviews for different business lines, give guidance to your respective market, or project earnings, an investor day needs to capture its company's story thus far, engage everyone on top-line aspirational messages, and forecast its prospects and  future outlook.
A Colman coach will help your company meet these objectives while honoring and expressing its corporate values in efforts to create an enticing, inspiring high level event with enhanced performance polish, that is sure to create the highest value for your shareholders.
A well-run Investor Day can be an incredibly valuable part of your Investor Relations Strategy. It is a great way to cultivate relationships with existing investors and covering analysts and to introduce/enhance prospective investors' and analysts' understanding of your strategy.
Contact us today at tlc@colmancoaching.com for more information on developing your next investor pitch.
We look forward to bringing cohesion and alignment to your executive team for this important day.
Prepare content for the following:
Strategy
Leadership Team
Performance – Operational Performance
Performance – Financial Performance
Stock Performance
Customer/Client Engagement, Retention
Competition
Earnings
Guidance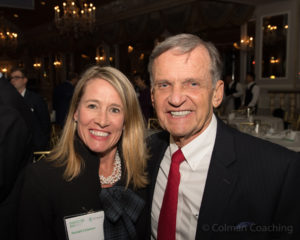 "Kendall Colman is the #1 performance coach for a reason! Thank you for all your help getting us ready for Investor Day." Jerre Stead, IHS Markit Chairman and CEO