Investor meetings are all about confidence.
Investor Days in particular, are one of the largest and most influential events that we can host and organize. They are also, arguably, one of the most overwhelming, so make sure that you think through each and every detail.
A well-run Investor Day can be an incredibly valuable part of your Investor Relations Strategy. It is a great way to cultivate relationships with existing investors and covering analysts and to introduce/enhance prospective investors' and analysts' understanding of your strategy.
Prepare content for the following:
Strategy
Leadership Team
Performance – Operational Performance
Performance – Financial Performance
Stock Performance
Customer/Client Engagement, Retention
Competition
Earnings
Guidance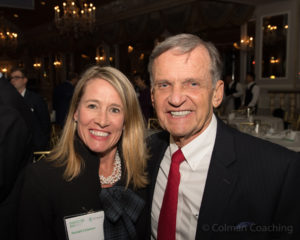 "Kendall Colman is the #1 performance coach for a reason! Thank you for all your help getting us ready for Investor Day." Jerre Stead, IHS Markit Chairman and CEO