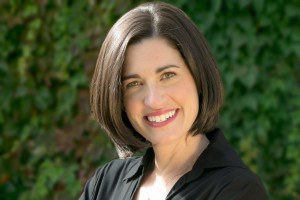 Megan Heffernan joined Colman Coaching in 2015 and serves the team in a client relations and public speaking coaching capacity. With a Broadcast Communications degree from UW-Madison and over 15 years experience as a producer within virtually every broadcast medium, including: public television, news radio, and premium cable, Megan's communication acumen, creativity, and ability to structure content to elevate story make her a fresh and effective addition to the team. Megan is also an award-winning professional actor and spokesperson and has found great utility in imparting her performance knowledge and on-camera experience to Colman Coaching's private clients and public programs.
What Megan enjoys most about coaching is helping speakers find their voice, find the joy in presenting, and cultivate passion, ownership and pride around their content so as to be their own best spokesperson. It is Megan's honor and privilege to coach motivated business professionals who desire to bolster their communication prowess and leadership potential in efforts to reach their highest potential and establish a sustaining level of comfort and confidence in front of any audience.
Working with Megan is inspiring, playful and fun. As a Minnesota native, her personality can be described as 'Midwest-nice mixed with a little Southwest-spice' as she infuses regard, astute perceptiveness, and levity into all her work. Having relocated to Colorado with her family in 2000, she is thrilled to be among fellow good-spirited, intellectual and entrepreneurial people, as well as among such majestic beauty and diverse terrain. Though, truth be told, Megan enjoys being near or in any body of water she can find.
Megan helped me find the 'presenter' in myself. I loved how confident she was with her vocabulary and how she reminded me to use mine.
Megan was really helpful with getting me out of my head about public speaking which is so detrimental. The videos she sent of my footage were extremely helpful. For the rough/lacking confidence versions- who wants to listen to/talk to that girl? For the better versions – ah! That is what it looks like and I DID it so I can do it again. She also has encouraged me to think through the entire speaking process, not just the words or the event itself. And the concept of words being 'heard' rather than 'read' is helpful. Potentially most importantly, she has a warm personality, is positive and makes it fun.
Megan makes people feel at ease and delivers her craft so thoughtfully where anyone can relate.
Megan exceeded my expectations. I think what she taught us can be applied to more than just public speaking, it applies to communication and how your are presenting yourself to others.
Megan had fantastic suggestions and gave great advice on everything from wardrobe to vocal pitch!
I really enjoyed working with Megan. She was very attentive and had a great sense of humor that makes her a pleasure to work with. She coached not only on improving the public speaking skill, but also on boosting self-confidence. She offered many intelligent suggestions that were very effective in dealing with issues on hand.
Megan has such great knowledge and passion and motivates me to be better. She reads the audience and knows just what to say.