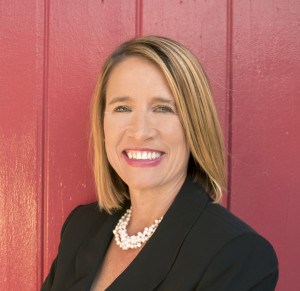 KENDALL COLMAN
Founder & CEO
Kendall Colman is the Founder and CEO of Colman Coaching, the highly respected national provider of executive coaching, elite business presentation coaching, and media preparedness training. Over the last 17 years, C-level executives, public officials, best-selling authors, and business people from almost every industry have benefited from Colman Coaching's personalized, dynamic, and rigorous communications and leadership training.
Kendall combines her real-world coaching experiences in manufacturing, healthcare, biotechnology, energy, financial services, and banking to help integrate and learn from the challenges of executive leadership. She facilitates executive engagement through innovative, scalable solutions that help leaders coach, challenge, and retain top talent.
Kendall also assists communication and public speaking strategies that create synergies, reducing ambiguity in key messaging for the executive team. Focusing every message or speech with clarity in direction, leaders inspire commitment to individual and team ownership, confronting resistance so teams move together and their organizations succeed. Proven leader with extensive experience in complex communications strategies.
Kendall Colman Finalist 2016 Outstanding Women in Business by Arrow and FirstBank, 2017 Nominee by FirstBank and IHS Markit
Based on Kendall's foresight and corporate experience, Colman and Company, founded in 1999 in Denver, Colorado, offers leadership development programs for teams and individuals, such as Center Stage, Public Speaking Program, the Executive Roundtable, Emerging Leaders and Rainmaker by Noon, a sales coaching program. Kendall has authored numerous articles on leadership, and is a frequent conference speaker. The Colorado Bankers Association endorses Kendall as their vendor for leadership development, and the creator and facilitator of the results-oriented Bank Leaders of Tomorrow program.
She enjoys living in Denver, Colorado, with her family.
Focus Areas of Expertise:
Executive Coaching: Level 5 Leadership, New Leader Assimilation, Assessment, Ethical Decision Making, Using ROI data to demonstrate the value of coaching
Team Development: Creating and Sustaining High Performing Teams, Building Trust and Critical Debate, Increasing Commitment to Goals, Improving Accountability, Q12 Debrief, Team Agreements, and Delivering Results
Speech Coaching: High Impact Presentations, Speaking with Personal-Emotional Connection, Investor Call Preparation, Speech Review and Writing, Strategic Speaking Engagements, and Incorporating Brand Talking Points and Messaging
Media Training: Breaking through the Lens, Interview Preparation, Investor Relations, Video Messaging, and Maximizing Social Media
Sales Training/Sales Road Map: Relationship Selling, How to Ask for Referrals, Phrases that Pay Training, Rainmaker by Noon Program, Strategic Community Placement (Boards), Increasing RFP's and lead generation, Reducing interpersonal conflicts on teams that minimize politics (and turf issues), and maximizing information/resource sharing
Kendall has been selected to coach the following leaders:
CEO Level: Comcast Colorado, IHS Global, FirstBank, Viawest, PCL Construction, Grant Thorton, BKD, TaxOps, Lieutenant Governor Idaho, BKD, Home State Bank, Centura Healthcare, St. Anthony's Hospital, Denver Hospice, ESG, Grant Thorton, Special Olympics Colorado, Tax OPS, Arrow Electronics, City of Steamboat, Denver International Airport (City of Denver)
President: ViaWest Telecom, FEMA, Denver Hospice, Hawaiian Airlines, DHR, FEMA, Wells Fargo, Intrepid Potash, Arrow Electronics, Denver International Airport (City of Denver), Financial Designs
Chief Financial Officer: Wells Fargo Finance Manager, WOW Internet Cable, Centura Healthcare, CityWide Banks, ViaWest, CoBiz Financial, IHS, Wells Fargo, Arrow Electronics
Executive teams: IHS Markit, CoBiz Financial, Herring Bank, Shodair Children's Hospital, University of Wyoming, Comcast, US Oncology, Canadian Consulate, Centura Healthcare, Blood Cancer Institute, Rocky Mountain Cancer Centers, Execution Strategy Group, LogRhythm, Special Olympics Colorado, Badlands, Wells Fargo, Arrow Electronics, St. Anthony's Hospital, Commercial Cleaning Systems
Sales Teams: IHS Markit, Comcast Colorado, CoBiz Financial, Wells Fargo, Sales Force, Flood and Peterson, Vantage, Denver Downtown Partnership, Westcor, BKD, Brownstein Hyatt Farber Schreck,RGS Energy, Rubin Brown, Lockheed Martin Space Systems,Echostar, Duff and Phelps
HR: Wells Fargo, Summit Materials, Citywide Banks, PCL Construction, IHS Markit
Associations: 
Colorado Women in Manufacturing
Colorado Association of Commerce and Industry
Association for Corporate Growth
Colorado Women's Chamber of Commerce
Colorado Women's Bar Association
Denver Downtown Partnership
Colorado Banker's Association
Colorado Hospital Association
Education:
B.S., Psychology, Colorado State University
M.S.H.A., Masters in Health Care Administration, University of Denver
C.P.C.C., Certified Professional Coach, The Coaches Training Institute
Certified, Myers Briggs Type Indicator, Firo B Team Assessment
Certified, Ropes Course Instructor, Project Adventure
Certified Facilitator, Essential Facilitation
Non-profit leadership and involvement • City of Denver, Women's Commissioner • Executive Coach, St. Anthony's Hospital • Executive Coach, Strategist to Special Olympics • Executive Coach, Dress for Success Denver • Colorado Commerce and Industry, Federal Affairs Committee • Facilitator and Executive Coach, Denver Downtown Partnership, Leadership Team • Colorado House Minority Leader, Past Chair, Health Care Task Force