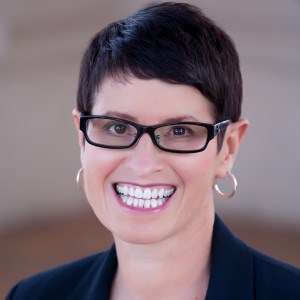 Deb Siverson
Debra Siverson, executive coach with Colman Coaching, is passionate about their mission – helping organizations develop high-performing teams that make a positive impact on the bottom line. She is uniquely qualified to help your organization move success to a whole new level.
Deb started coaching in  2003, to facilitate improved business results by developing the leader as coach. Deb is also the creator of the coaching series, Cycle of Transformation, designed to enhance team leaders' coaching effectiveness.
Deb's nearly 20-year career inside Corporate 500 organizations included progressively senior roles in both line and staff positions. Her areas of responsibility ranged from President with sales and business performance accountability, to Senior Vice President, where she led the team responsible for sales leadership training, sales measurement and reporting, and sales development for a multi-state region.
Deb is also an experienced executive coach. She is certified by the Coaches Training Institute (CTI), and is a PCC through the International Coach's Federation (ICF). Many of her coaching clients boast top positions in the nation's largest and most successful organizations. Deb also completed specialized training in Relationship and Organizational Systems Coaching through the Center for Right Relationships and is certified in the Myers-Briggs Type Indicator (MBTI) and Emotional Intelligence individual and 360° assessments. She utilizes Team Diagnostics International's cutting edge team diagnostic tools as a way to assess and enhance team performance. Deb's refreshing approach supports and encourages clients to reach for their goals and achieve more than they initially thought was possible.
Over the course of her career, Deb has worked with a variety of clients in large and small firms, as well as government agencies such as the United States Forest Service, Bureau of Reclamation, Bureau of Indian Affairs, Department of Labor, and Department of Energy. She has designed and delivered unique customized workshops that enhance individual and team effectiveness. She has also developed training programs that target effectiveness gaps, allowing participants to hone their knowledge and skills to improve proficiency. Deb employs a variety of adult learning techniques to engage participants. The interaction and connection with each individual is the key to improved understanding of the concepts and materials presented.
Deb believes that the most effective, result-oriented solutions are grounded in the traditions and realities of the organization or system, and builds on those with fresh designs that engage and motivate people for performance and success.
Deb is a speaker and author of the book, "The Cycle of Transformation: Igniting Organizational Change through the Leader Coach."
Deb is a GSA Schedule contract holder and a certified WOSB and WBE, Woman Business Enterprise.